Crosscutting Areas
Defining Water Poverty and Evaluating Existing Information and Approaches to Reduce Water Poverty
This study provides practical insights and recommendations to water companies as well as for consumer bodies, regulators, policymakers, and the water industry more widely, aiming to enable the industry to take positive steps to address the challenge of water poverty. Chapter 6 in particular, "Approach Toolkit for Alleviating Poverity" while focusing on the UK water sector, could be useful in any part of the world.

Detailed description of Tool
In this study comprising 8 chapters, UKWIR has developed analysis in a number of areas to support the "Big Question" on how to achieve zero water poverty in 2030. The chapters are: 
Introduction 
Water Poverty in context 
Drivers of water poverty 
Potential metrics of water poverty
Future pressures on water poverty
Approach Toolkit for alleviating water poverty
Recommendations
References
Chapter 6 considers a range of approaches and interventions that could be used to support water poverty alleviation in the UK water sector which are also relevant to other countries. The different categories of alleviating water poverty include: bill reduction/income support; financial management; water efficiency; informational/behavioural change; provider practices; and cross-utility approaches.
Go to website
Reviews
There are no reviews yet.
Be the first to review "Defining Water Poverty and Evaluating Existing Information and Approaches to Reduce Water Poverty "
Add a review
Implementation reports
There are no implementation reports yet.
Add an implementation report
Other tools in the same Building Block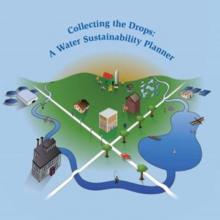 Collecting the Drops: A Water Sustainability Planner
Year of publication:
2007
This tool has been developed to provide facility staff or operating division staff the tools and guidance to perform an assessment of their facility's water use and the impacts on the local or regional water supply.


Read more
Institutional Arrangements
The Human Rights to Water and Sanitation: An annotated selection of international and regional law and mechanisms
Year of publication:
2017
The handbook compiles and annotates extracts from international law and mechanisms, thereby demonstrating how the various frameworks contribute to the realisation of those rights. It targets civil society, parliamentarians, government officials and other actors to help a better understanding of the broader context of the rights to water and sanitation with the aim of strengthening their work in these areas at national level.


Read more