Institutional Arrangements
COVID-19 Hygiene Hub
The COVID-19 Hygiene Hub is a free service to help actors in low- and middle-income countries rapidly share, design, and adapt evidence-based hygiene interventions to combat COVID-19.
Detailed description of Tool
The COVID-19 Hygiene Hub is a broad partnership housed at the London School of Hygiene & Tropical Medicine (LSHTM) that draws on scientific, operational, and creative expertise from a network of organisations. This initiative was developed by individuals from LSHTM, the Centre for Affordable Water and Sanitation Technology (CAWST), and the Wash'Em team.
The platform has three principal functions:
to connect institutions and organisations implementing hygiene programmes in response to COVID-19 with technical advisors who can answer questions and provide detailed advice in real time
to provide access to a searchable set of resources which summarise current evidence and guidelines and make practical recommendations for crisis-affected or LMIC settings
to offer a platform for sharing what is working among governments, international organisations, and civil society actors
Go to website
Reviews
There are no reviews yet.
Be the first to review "COVID-19 Hygiene Hub "
Add a review
Implementation reports
There are no implementation reports yet.
Add an implementation report
Other tools in the same Building Block
Institutional Arrangements
A User's Guide to Poverty and Social Impact Analysis
Year of publication:
2003
This is a user guide for carrying out Poverty and Social impact analysis (PSIA) of policy reforms relevant to all sectors, including WASH. It also elaborates on the broad range of analytical tools and techniques that can be used for PSIA. It is intended for practitioners undertaking PSIA in developing countries.

Read more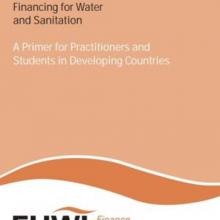 Financing for Water and Sanitation: a Primer for Practitioners and Students in Developing Countries
Year of publication:
2011
This Primer offers a non-technical introduction to financing for water and sanitation in developing countries.


Read more